Windshield Repair in Modern Vehicles
At a quick glance, your windshield might look like just a simple piece of glass, but actually, it is filled to the brim with incredible new technology and special sensors that allow it to communicate with the computer inside your car. Sensors are the most common way of detecting and avoiding objects. The three main types of sensors are camera, radar and ultrasonic.
They're all used to determine the direction you're going. Some systems use a single type of sensor, but others combine information from multiple sensors to give you a better view of what's around you. All of the systems in your car work together seamlessly to create a safe driving environment. Automobile manufacturers worldwide are consistently developing and installing new technology in their vehicles. Every new model year introduces new upgrades that improve fuel efficiency, driver comfort and most importantly, safety. In fact, these features are now required by most state and government regulations and will be implemented in all vehicles in the future.
Next, we'll explain how all of these technologies work together and what you need to know – including why they are so important for driver safety.
What is ADAS Calibration?
This video offers a great 
introduction and calibration demo
 of how this process works.

As you are driving, your vehicle is capturing and communicating all kinds of information from velocity, trajectory, grade, wind speed, and much more. The sensors in your windshield are providing important information about the road in front of you – looking for other vehicles or obstacles, construction zones, snow, rain, ice and even potholes.
The sensors (in newer vehicles) around the car and in side-view mirrors are able to inform the driver if there is a vehicle in the traditional blind spot, which may be helpful and crucial to avoid an accident. A key feature in this process is a system called ADAS, or Advanced Driver Assistance System. It consists of many smaller systems working together. They are carefully designed to improve driver comfort and convenience while also making the roads safer and helping to minimize collisions.
Good To Know: The first ADAS calibration is performed at the factory before your vehicle ships. 
Figure 1. Typical ADAS sensors. LIDAR is not yet used in production vehicles. (Image: Texas Instruments)
Four Common Types Vehicle Safety Systems
Your windshield plays a big role in the accuracy of the data your vehicle is able to process. Let's review a few of these in a little more detail and share why we recommend windshield recalibration each time there is a windshield replacement or windshield repair. it's important to understand these systems when choosing a new windshield option for your vehicle.
Automatic Emergency Braking (AEB)
Pedestrian Automatic Emergency Braking (PAEB):
Adaptive Cruise Control (ACC)
Lane Departure Warning System (LDW)
Automatic Emergency Braking (AEB)
This system is designed to stop the vehicle when it detects that a collision is about to occur. It will alert the driver to make a correction, but if no actions are taken, an emergency brake will be automatically be applied to help prevent a collision from occurring. There is an alternative version of the AEB system called the forward-collision warning system, but it only monitors the distance between two vehicles. It alerts the driver, but usually does not include automatic braking features.
Pedestrian Automatic Emergency Braking (PAEB):
Adaptive Cruise Control (ACC)
Lane Departure Warning System (LDW)
Simply put, ADAS is a type of advanced technology that is installed in vehicles to help them better comprehend their surroundings and become aware of potential scenarios in a semi-autonomous manner for safe driving. These are a few of the normal features you'll find on vehicles equipped with ADAS.
Do I Need My Windshield Calibrated?
ADAS calibration is required by law. Because of this, in any windshield replacement, it's very important to test everything and make sure all of the sensors are communicating. Using windshield calibration techniques, we're able to quickly assess and determine any potential safety issues and address them immediately.
There are several types of ADAS calibration tools and two different types of calibration, static and dynamic.
Static Calibration
This refers to a type of calibration in a specifically tailored workshop or controlled environment. We can perform these tests quickly and get you back on the road without having to drive the vehicle. Our technicians are trained well and use specialized equipment such as a CSC (Camera and Sensor Calibration) tool, five line lasers, two line lasers, designated target or an ADAS calibration tablet tool.
Dynamic Calibration
Dynamic Calibration is also referred to as mobile calibration and is usually performed by driving your vehicle for a specified distance, at a certain speed and in ideal weather conditions. We attach a small device to the vehicle that assists the technicians and makes the process a little more calculated. In this method, the car is prepared for all the different situations in which it will have to perform. This process usually does not require a specifically prepared environment to optimize calibration. Instead, it requires putting the ADAS system in a learn mode. Certain driving maneuvers can influence how these dynamic calibration estimates are obtained.
These maneuvers can include extensive turns, stronger acceleration, or smooth driving in a straight line. We may perform these maneuvers for a quicker more accurate calibration result. In short, getting the calibration right is essential for safety. Even minor miscalculations can lead to serious mishaps and accidents that could be avoided.
Results of a new study by the Institute for Highway Safety indicate that lane departure warning systems could actually 
help drivers avoid trouble
. The study states that these advanced safety systems have lowered the rates of single-vehicle, sideswipe and head-on crashes by as much as
11%
. It also states that the rates of injury crashes of the same type was lowered by by
21%
.
As great as these advancements are, we should share that the ADAS technology is here to assist you, but it isn't designed to be a driving replacement or even an auto-pilot. It's imperative that attention be paid to the road while driving, at all times.
We have everything you need
Safety First (and Always)
Clear Quality Auto Glass is one of the only auto glass repair shops in Las Vegas with specialized equipment to calibrate an Advanced Driver Assistance Systems. This isn't by accident. We have made great investments into training our team and building our infrastructure with the industry's best calibration equipment.
Schedule Your ADAS Calibration Appointment
We are your one-stop-shop for auto glass repair and recalibration. Our team of specialists are well-trained to perform your calibrations efficiently and get you back on the road safely.
Give us a call at (702) 468-9730 to book your next service. We are available to help with all of your calibration needs. You can also visit us at our main shop on Decatur.

If we perform a mobile service for your windshield replacement, we'll issue you a discount coupon to visit our shop to save on your windshield calibration cost – just ask.

We hope to see you soon!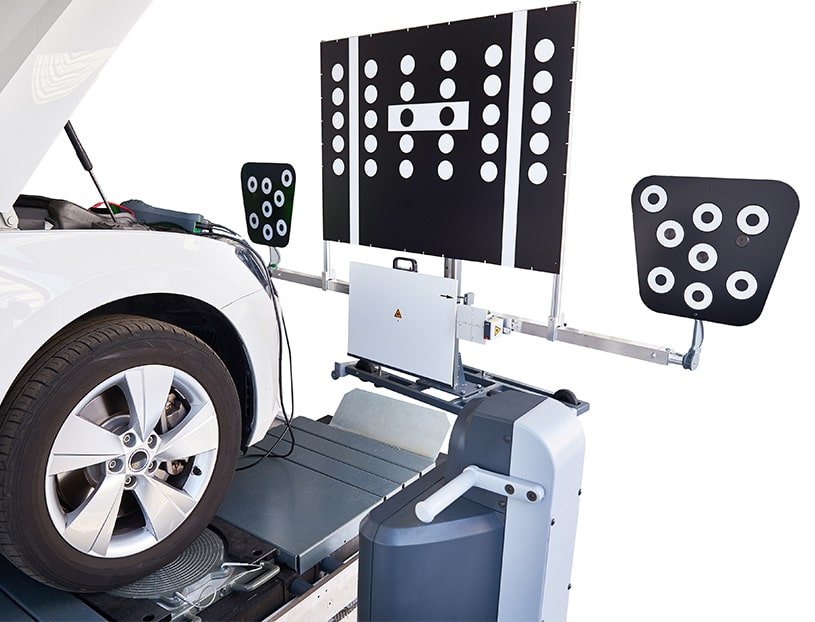 Figure 3. Autel Calibration Kit. (Image: Autel)